Community Wellness
From active classes to one-on-one training, our wellness programs fully focus on the mind, body, and spirit. Each of our programs integrate within a person's unique plan, maximizing every step of the recovery journey. They include:
Personal Training
Massage Therapy
Peer Support Group
Caregiver Support Group
 What makes our Community Wellness program different:

Impact on cognitive, social, behavioral, and/or emotional functions
An approach that promotes optimal wellness
Activities that facilitate a healthy nervous system
Supports proactive prevention, for mental and physical health
Encourages healthy coping mechanisms following trauma or loss
If these are the types of activities you want from your therapy, contact us.
Evaluation Process
After an initial evaluation by the PT / OT /SLP, we recommend a treatment plan.  The plan is unique to the client—their goals and needs, plus the therapist's findings and knowledge. The frequency and duration of therapy sessions are based on the physician's prescription and recommended treatment plan.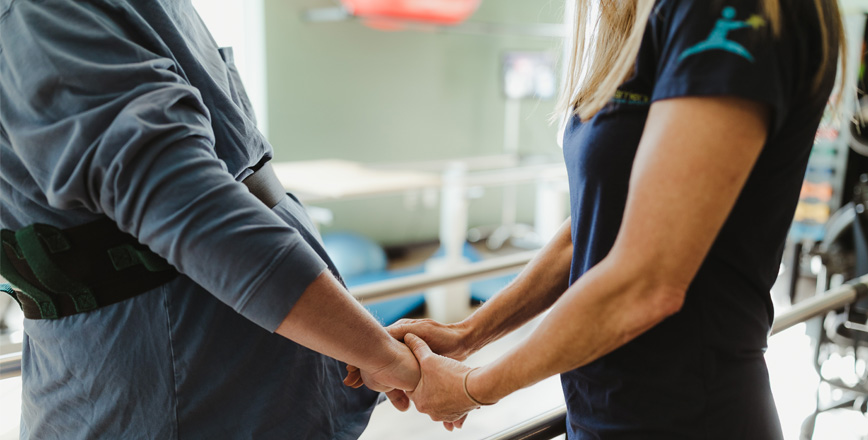 All About You
Our wellness programs are designed to develop skills, get people moving, and connect them with a caring community. Everyone we serve is a little bit different, which is why we cover a variety of activities and interests. We relax, create, socialize, learn, and make progress—together.